If you still have not tried our NEW ProLine Waxes there is no better time than right now to check them out. Each one of our ProLine Waxes offers unique characteristics, and with our wide selection we are sure you will find one that is right for you.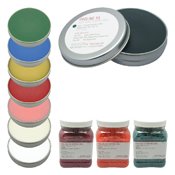 Best if all, for the next two weeks we'll be offering a special promotion on all our ProLine Waxes. When you buy any two ProLine Waxes you'll receive $15 off your order. Yep that is right, $15 off, and you still get Free Shipping! You can mix and match between any of our waxes and find a combination that is perfect for you.
Just use code "WAX15" at checkout and you'll be all set. But hurry, because this offer is only good until June 22nd, 2009.
Want to give them a try before you buy? Why not request a Wax Sample Kit?