Take the G2 for a test drive
07/09/2015
The Schick G2-Concept Model Saw is changing the way model departments around the world operate. By reducing processing time the G2 can increase productivity, while simultaneously improving the quality of the model work.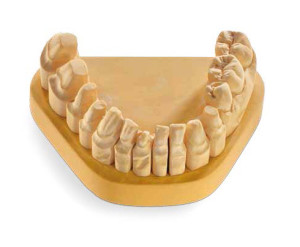 The G2 is able to deliver these benefits because it is unlike any other model saw. Its design allows users to cut safely, cleanly and with a high degree of repeatable precision. Most importantly it delivers sectioned models that have smooth, straight die walls without damaging the preparation area.
If you are ready to take your model-work to the next level then it's time you tried the Schick G2-Concept Model Saw. Through our special demo program you can try the G2 in your lab, with your models and see first-hand what makes it such an invaluable piece of equipment. To set up this risk-free test drive simply contact our office and we'll get things started.